How To Clean Paint Brushes

Knowing how to clean paint brushes is a simple way to save money, time, and resources. If you purchased a quality paint brush, with proper care and storage that brush could be reused for years without replacement.
Cleaning paint brushes is simple as long as you have one tool: a brush comb. A brush comb is a multi-purpose tool that has teeth like a comb or tines like a fork. You can get this tool online or at any home improvement store.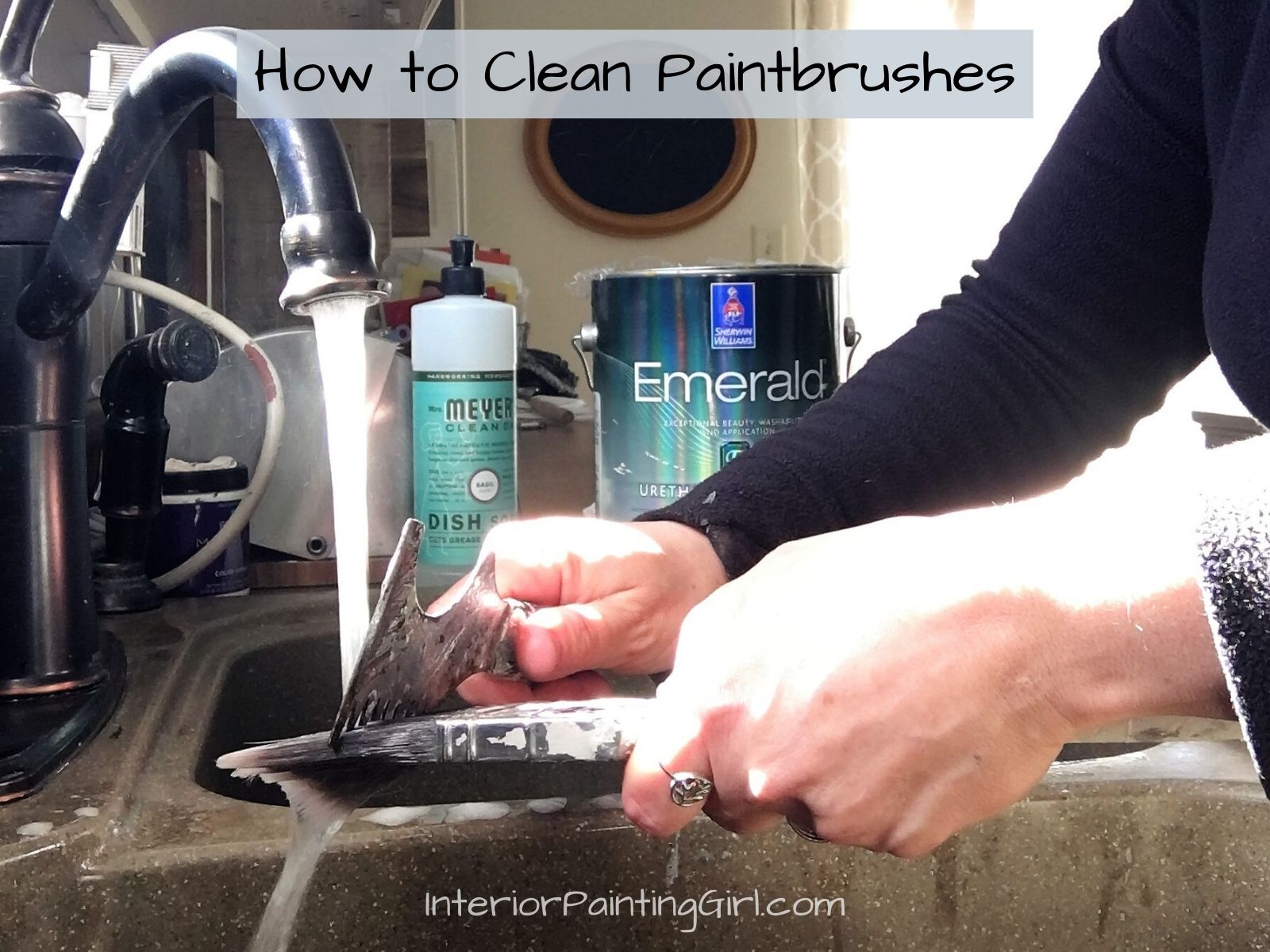 When you purchased your quality paint brush, you'll notice that it came wrapped in a piece of coated cardboard. The purpose of this cardboard slip is to help the brush retain its shape after washing. 
I almost always recommend using an angled sash brush, so this protective slip also helps to maintain that fine tip on your angled brush. So please don't throw those away.
When you are completely done with your painting project it's time to clean your paint brushes. You may also want to wash your brush if it's going to be a long time in between coats or it is showing signs of drying out and/or has become misshapen. 
Please Note: The instructions below are for water-based or latex paints and primers only. Oil-based paints, primers, and stains must be cleaned with mineral spirits or other solvents.
---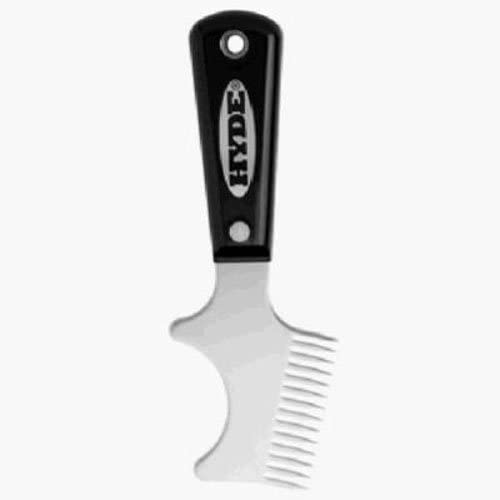 Items Needed:
Paint Brush Comb
Dish Soap
Warm Water
---
How to Clean Paint Brushes Step-by-Step
Step 1 : Rinse

Water-based paints are also water soluble, meaning that before drying they can be easily be rinsed or washed with water.
The first step in how to clean paint brushes is simply to run your paint brush under warm to very warm tap water. Let the water run awhile clearing the majority of the paint away.
Small amounts of water-based paint will not harm your drains or piping and if rinsed away promptly should not discolor your sink.

Step 2 : Brush It Out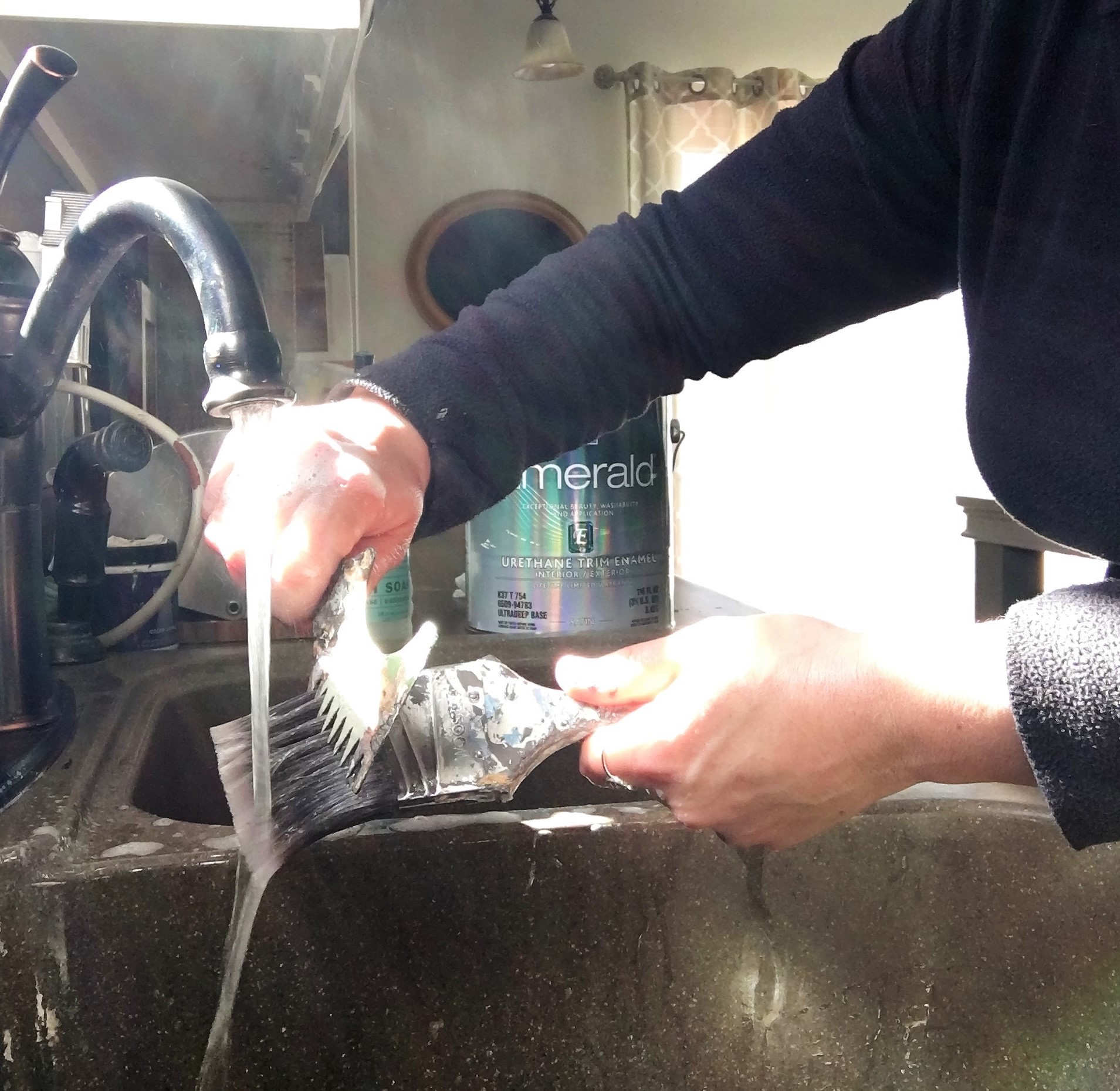 Next you'll want to grab your brush comb. While the water is still running, do a repeated brushing effect with the brush comb through the bristles. This will loosen any trapped or deposited paint and separate the bristles. You may also use the flat part of your brush comb to scrape away any dried paint on the metallic band of your brush.
Hold the handle of the brush in your free hand and push the comb tines through the brush away from you. This will help avoid splattering yourself with water and paint.
Step 3 : Soap It Up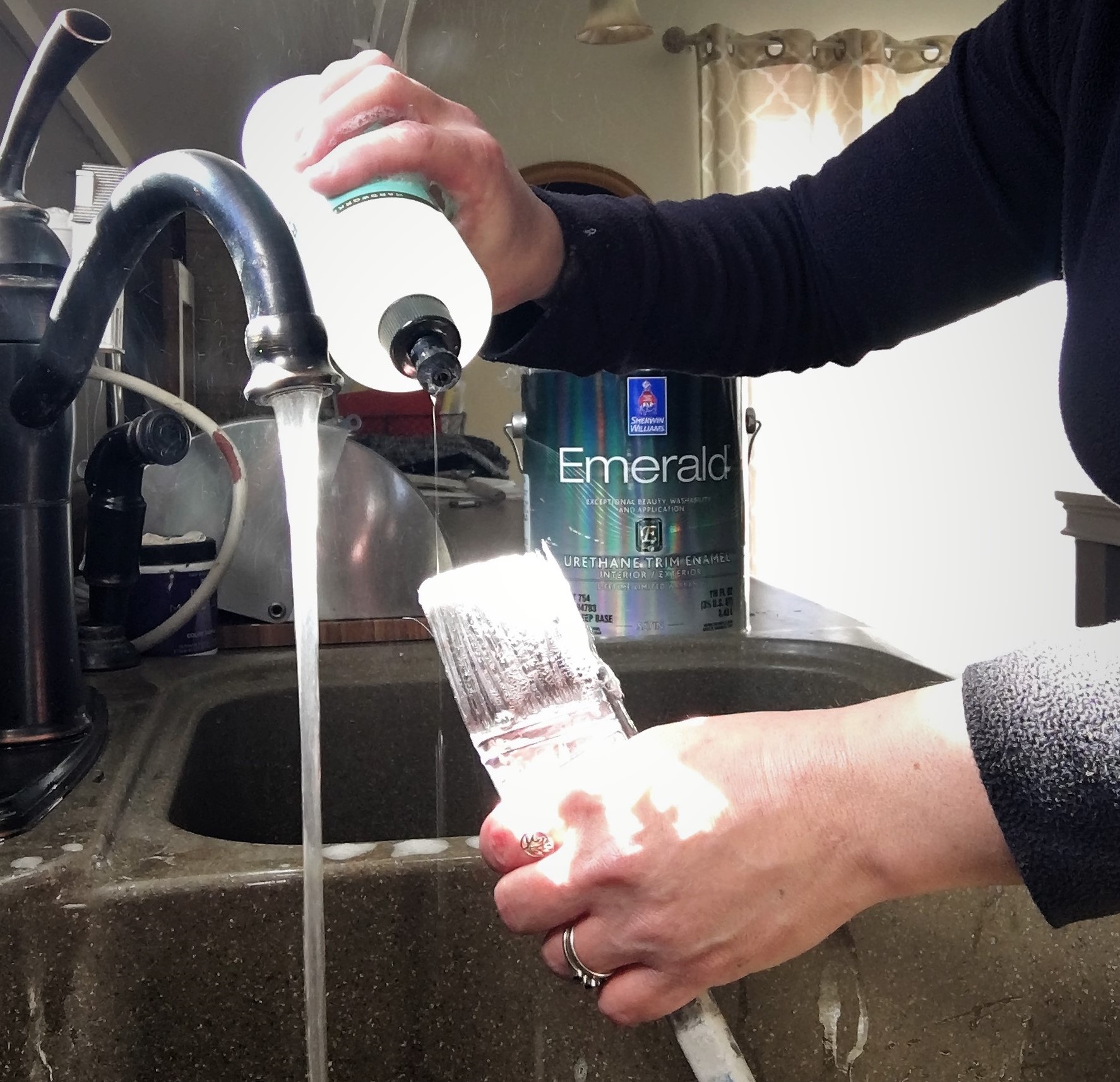 Once the majority of the paint has been rinsed away, lightly lather the brush in dish soap. This will help strip the brush of any remaining paint residue. After you have lathered the brush, you will want to continue again with the brush comb. Comb out any remaining paint and soap until you notice the water runs clear.

Step 4 : Dry
Once the brush is clean, gently wrap the bristles with paper towels or a dry towel and squeeze the excess moisture out. Be careful not to kink the bristles. At this point, take the brush handle in both hands and roll it rapidly back and forth, "spinning" the brush. This will spin out most of the remaining moisture. 
Alternatively, you can take the brush outside and gently tap the metallic part of the brush on the toe of your shoe. 
Step 5 : Storage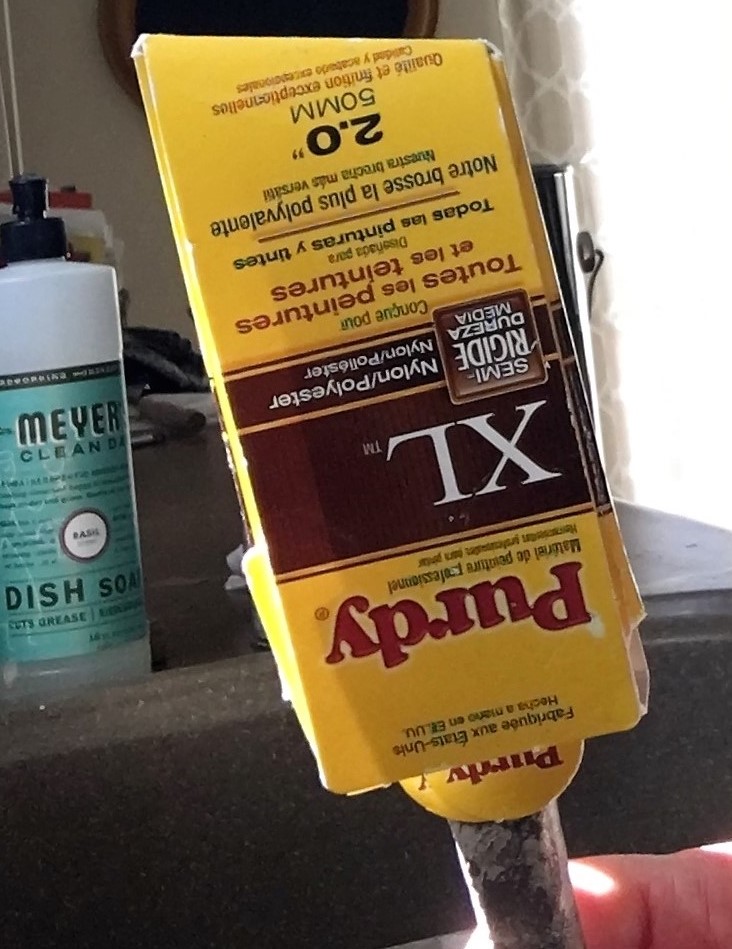 Once the brush has been combed, washed, rinsed, tapped, then you may slide the brush back into the slipcase it came with and hang or lay flat to dry. The end of your paint brush has a hole so you can slide a clip or wire through it and hang to dry and store easily.
I hope this little tutorial on how to clean paint brushes has been helpful.