Cost of Interior Painting
"What is the cost of interior painting?" This is one of the most frequent questions I get, both from clients and friends.
Before you begin a project, you certainly want to be able to estimate the cost of what you're starting!
I wish it were as easy as rattling off the same number to everyone, but of course it isn't that simple.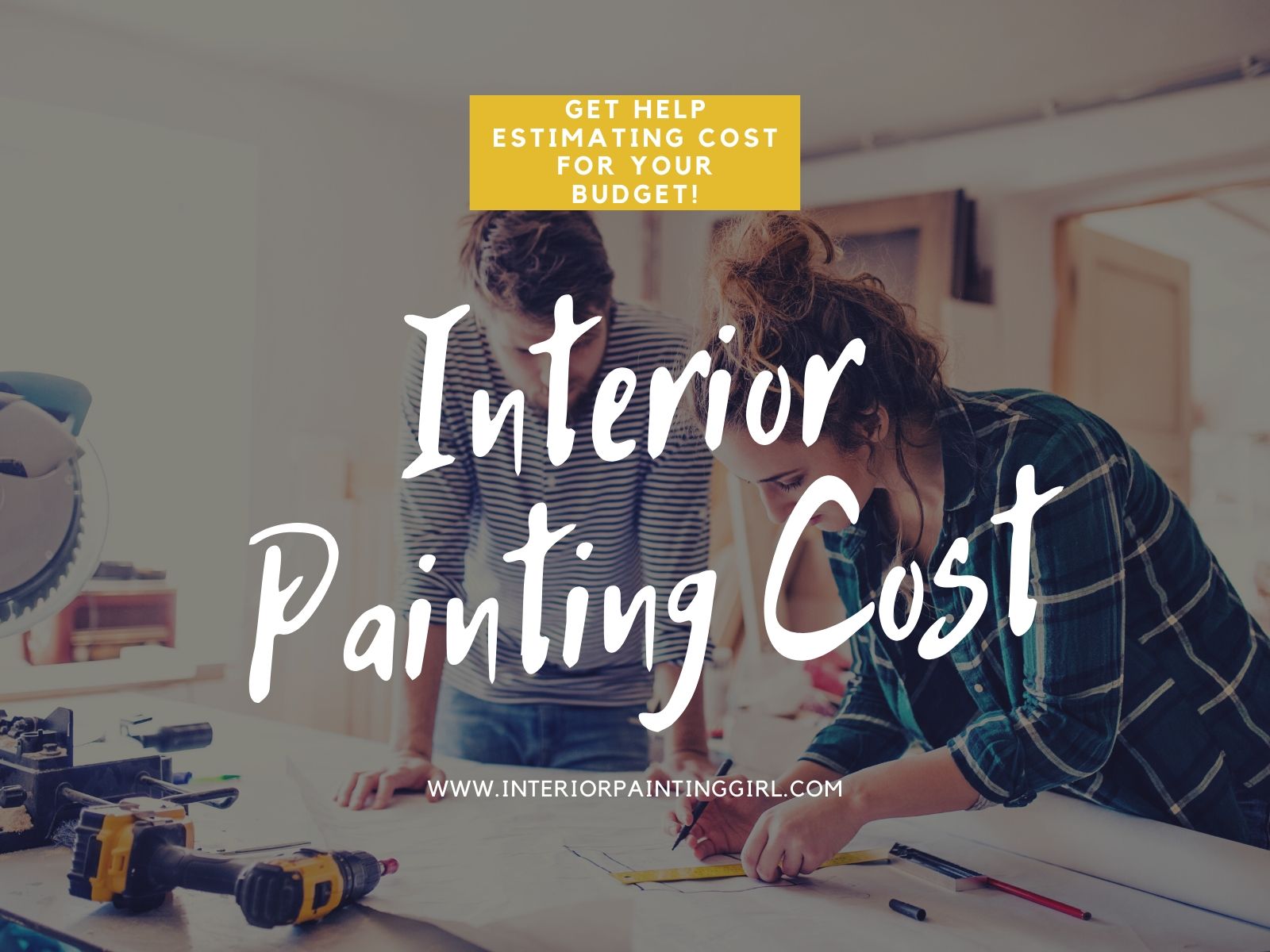 Some Questions to Ask
The cost of interior painting is dependent upon many factors, and these are just some of the questions I would ask:
What are you painting? Just walls? Walls, trim, and ceiling? 
New drywall?
These all factor in to how much paint to buy.
How large is the space?
What colors do you intend to use? (Some dark or deep colors require more coats to cover.)
Do you already have painting tools and equipment or are you starting with nothing?
Do you have a paint brand or grade in mind already?
Are you planning a special paint technique (such as a faux finish) or a straight paint job?
Are you painting OVER a dark color with something lighter?
Are there other factors to consider (wallpaper removal, drywall repair, obstacles such as cabinetry)?
Will you do the work yourself or will you hire a contractor?
Don't let these questions overwhelm you, but each of these factors must be considered when you are trying to estimate the cost of interior painting.

What is the Cost of Interior Painting?
The cost of interior painting comes down to just a few factors:
Cost of tools and supplies
Cost of paints and primers
Cost of preparation – DIY drywall repairs, wallpaper removal
Cost of contracted work – contracted repairs, contracted painting
Some of these costs are extremely variable.
The cost of tools and supplies is going to depend on how many "DIY" tools you already have around the house. For a full list of recommended or required tools, see our Interior Painting Tools page.
The cost of hiring a painting contractor varies considerably from area to area. Supply and demand, cost of living, property value, experience, and specialty equipment may all play a role in this cost.
Most contractors will bid for the entire job, but some charge by the hour. Expect to pay $50-80 per hour for a professional paint contractor. Labor costs are often higher than this in urban or higher cost of living areas. Increased costs are also likely if the job requires special equipment or skills beyond a standard painting in standard-size rooms.
The same may apply when it comes to the quality and brands of paint and supplies that you intend to purchase. Quality paint supplies will always cost more up front, but in my experience they will nearly always be at least cost neutral (and sanity positive) in the long run.
Paint brands and grades are extremely variable in price – ranging from little more than $10/gallon up to some premium grades that top $100/gallon. As with paint supplies, you get what you pay for, but that doesn't mean you need to pay out the ears for paint to get a quality look without a lot of fuss.
A solid mid-range paint from a reputable paint company such as Sherwin Williams or Benjamin Moore should cost between $50-70 per gallon, and makes a great choice for the average DIY painter. 
Our interior paint calculator will help you determine how much paint you need to buy for your project. It will help you calculate the area of the room, and provide some general guidelines for things like color and coverage.
Once you know how much paint to buy and what paint supplies you'll need to purchase, you can come up with a general cost to paint a room. I suggest you always estimate on the high side, both with supplies and with cost.
Plan to buy more paint than you'll need (you'll want to keep at least a partial gallon around for touch ups). It'll be cheaper than a second – or third – trip back to the store and help you to prepare for surprises up front. 
Each of the individual interior painting guides – drywall, ceilings, trim, etc.. – on the site provide you with a list of necessary supplies and products. Use these lists to help you plan for costs.