How Much Paint To Buy?
How do you determine how much paint to buy for your space? 
It's important to have a good estimate when you plan your project, since interior paint is one of the primary drivers of the total cost. It's also convenient to know how much paint to need before you head to the paint store.
While it's impossible to know exactly how much you may need, if you input the size and details of your space into the interior painting calculator below, it can estimate how much paint to buy for your project.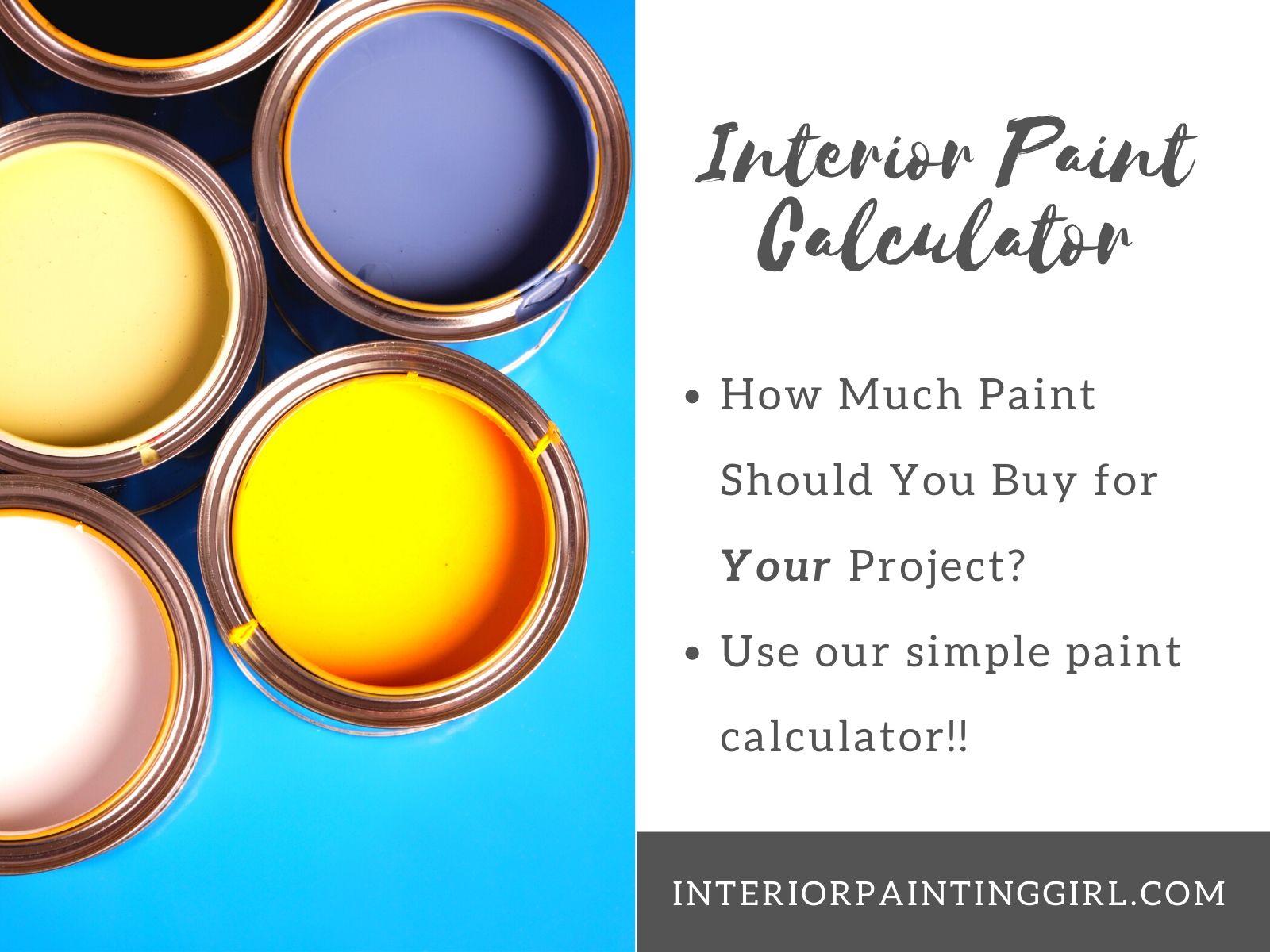 How Much Paint To Buy: Exceptions
New drywall, for instance, tends to soak up a lot of paint, even after priming. So plan for less coverage with new drywall.
Rich, jewel-tones colors – especially reds, oranges, and burgundies – tend to require more coats for even coverage. 
The quality of the paint you purchase will also play a role in its coverage and the number of coats required. That does NOT mean you need to spend $100/gallon on interior paint! A mid-grade name brand paint is perfectly acceptable for most DIY projects. But steer clear of off-brand, very cheap options!
Buy A Little Extra!
For the majority of projects and surfaces, the general rule is one gallon covers 350 square feet of surface per coat.
I also recommend that you buy at least 10% more paint than you need, so take what the calculator tells you and (at the very least) round UP to the nearest gallon!
This will help cover for mistakes, spillage, and other variables, as well as providing you with some leftover paint to keep on hand for touch-ups down the road.
---
Interior Painting Calculator
---