About That Interior Painting Girl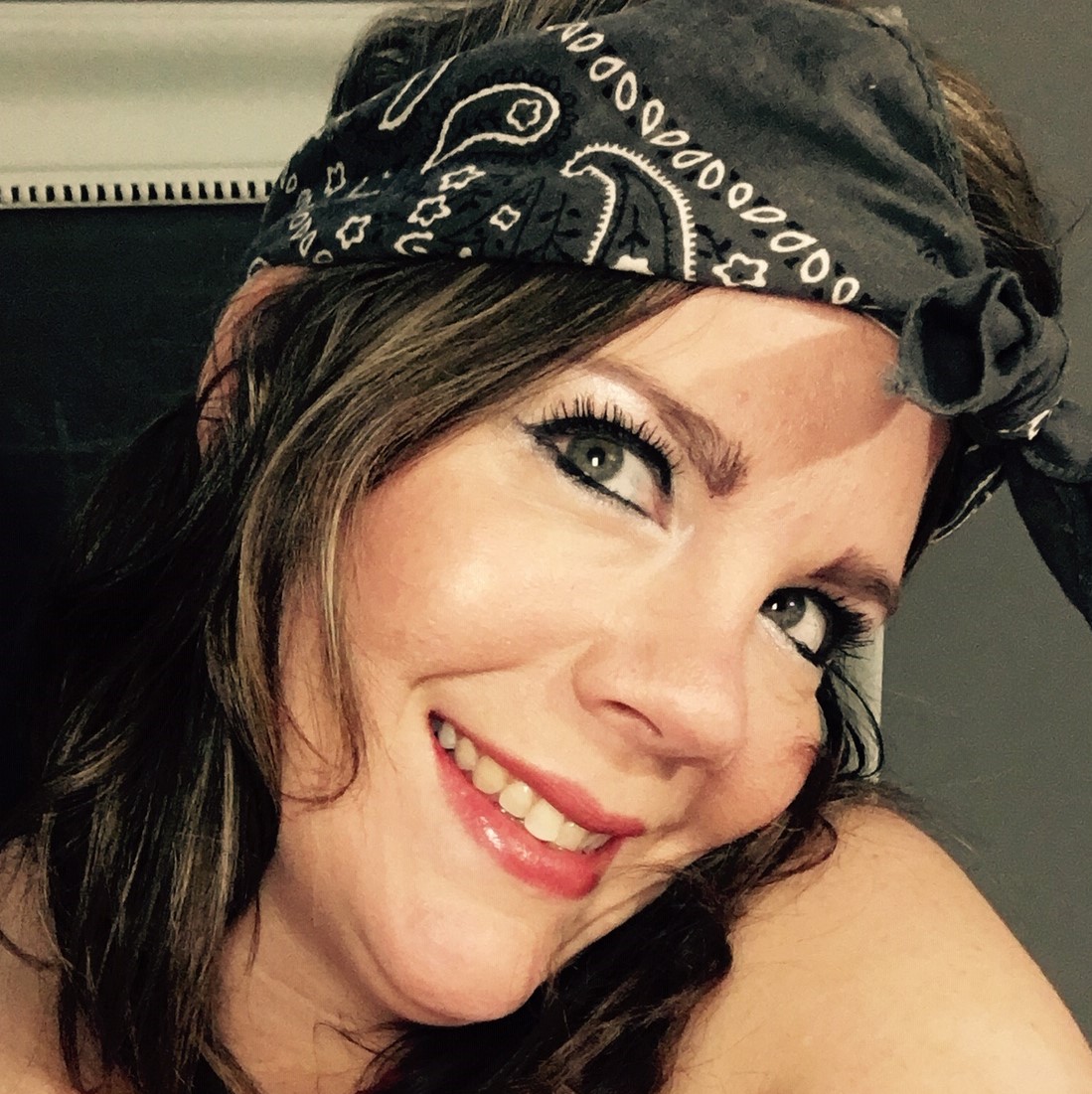 Welcome to interiorpaintinggirl.com! I'm Carrie and I've been interior painting for twenty plus years, sixteen of them as the owner of my own small painting business.
I created this website as a resource for the do-it-yourself homeowner or tenant looking for guidance and tips on how to turn their interior painting project into a success! In my years as a painting contractor, I've encountered just about every conceivable problem, mistake, and situation you could imagine.
Why Painting?
One frequent question I get asked isn't really about painting at all. It's about ME! "How did you get into painting?" People are fascinated with the idea of a woman working as a contractor.  When I think about it, it was a natural progression rather than a single momentous occasion.
How did I get into interior painting? After college I worked briefly at a steel mill and was assigned to paint safety lines and offices.They threw the painting supplies at the naïve girl with no experience. (That was me! Did you guess?)
Manufacturing facilities are dirty and I instantly loved how clean and fresh the paint made everything feel.
I continued my painting off hours on an old Victorian home my husband and I owned. I experimented with all types of painting and wallpaper removal and eventually I became the go-to girl for help on friends' and family's projects as well.
I later took a job at the Home Depot and worked in the (you guessed it) paint department while I learned about painting. When we had our first child (this is where the "momentous" occasion comes in) I decided to open my interior painting business so I could have flexibility for my growing family.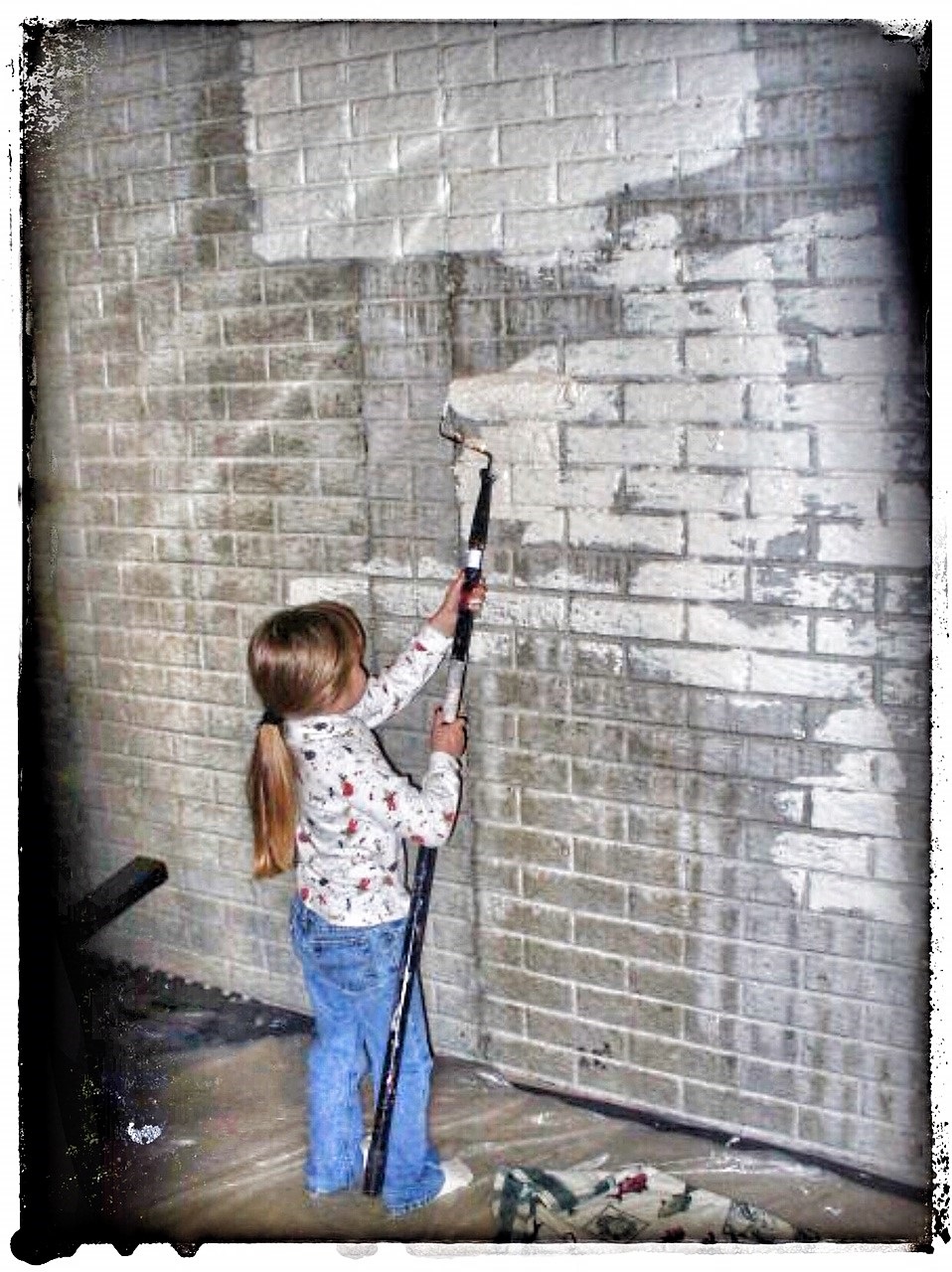 My daughter "helping" me paint our basement walls, 2009.
Interior Painting as a Lifestyle
Fast forward a bit, a blink really….and I have been painting professionally for almost 20 years. You get a whole lot of experience and wisdom (and make a whole lot of mistakes!) in two decades!  
Living in a rural area of the American Midwest, I've had the great fortune of meeting and working for the people of my community.  The biggest joy I've had is painting for those big milestones: births, weddings, new homes, upsizing, downsizing, etc… Painting is a visual medium, and it gives you the chance to appreciate and be appreciated for your finished efforts.
There is always a reason to celebrate with a new paint color!      
I'm a busy mother of two these days. My husband and I enjoy the outdoors – kayaking, hiking, birdwatching, and photography.  My children are in sports and art and the ever-important social scene, so I know that time is of the essence.
We don't have much leisure time, do we? That's why I want to help you get your interior painting job done with as little difficulty as possible.
In my time as a painting contractor, I've painted floors, walls, ceilings, decks, siding, barns, bins, cabinetry, furniture and most anything else you can think of! I'm also a certified applicator of faux finishes with training from the Decorative Arts Studio in St. Louis.
That Interior Painting Girl is just your girl next door with a lot more painting experience. With MY knowledge and YOUR vision, your interior painting project will be a success and something you can take pride in accomplishing!
Teaching our son the tricks of the trade.